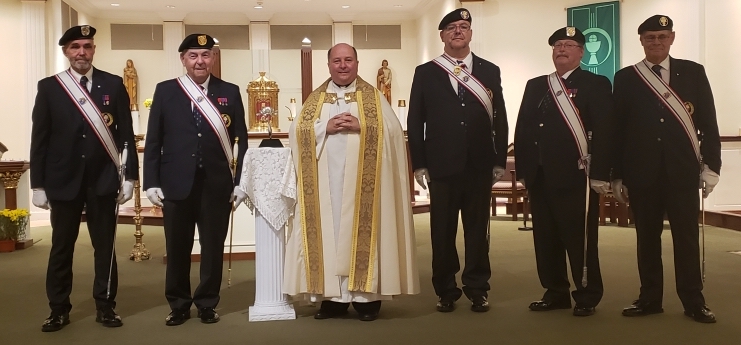 The Fourth Degree is the highest degree of the order. It is an extension of the third degree. Members of this degree are addressed as "Sir Knight". The primary purpose of the Fourth Degree is to foster the spirit of patriotism and to encourage active Catholic citizenship.

Only Fourth Degree Knights may join the Knights of Columbus' prestigious Color Corps. The most visible arm of the Knights, as they are often seen in parades and other local events wearing their regalia.
St. George Council #3928 belongs to the Hon W Patrick Donlin Assembly #2459. We are based out of St. Mary's Church in New Haven, CT and we meet every 4th Tuesday of the month at 7pm in the Church hall.